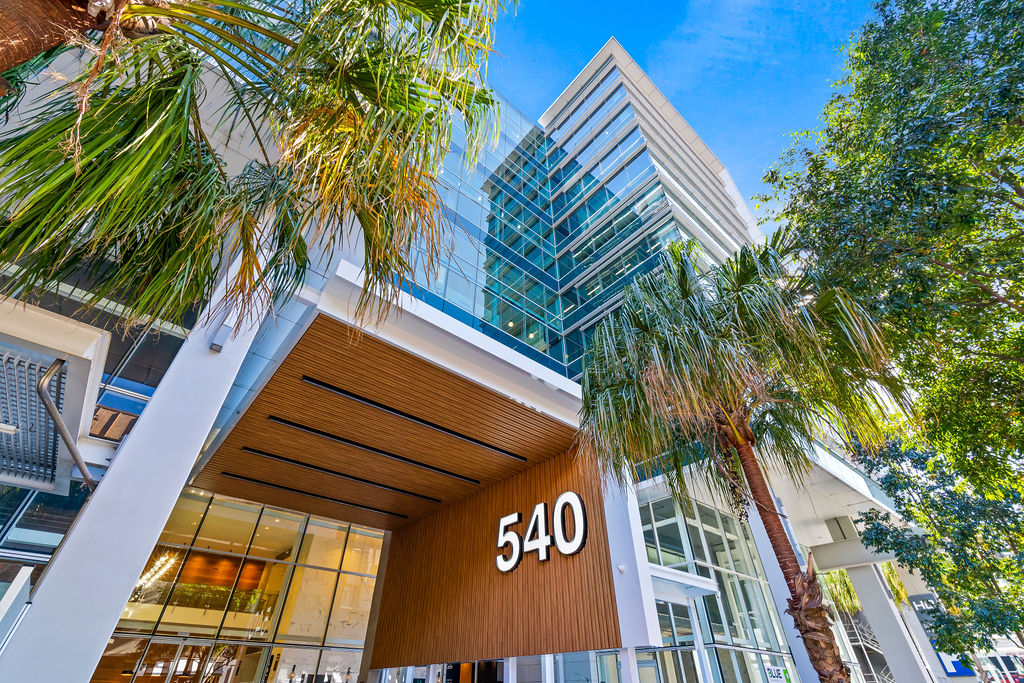 The Entrepreneur's Guide to Leasing Office Space In Fortitude Valley
From laneways to coworking spaces, hole-in-the-wall coffee shops, to luxury brands selling high-end fashion, Fortitude Valley is not only the liveliest suburb in the sunshine state but an up and coming contender for Brisbane's fastest-growing start-up scene.
In today's post, we'll be looking at all the reasons why Fortitude Valley is said to be the best commercial location for young entrepreneurs, start-ups and employers/employees in the creative industries sector.
Lovingly referred to as "The Valley" by locals, it is mainly home to young professionals. In the 2016 Census, 6,978 people called Fortitude Valley their home. Their median age was 31 years, seven years below the Australian average.
With plenty of unused pockets of space and development opportunities available, the Valley is seen as the logical expansion for the Brisbane CBD.
In recent years, the Urban Renewal Precinct has seen a number of new office towers constructed, along with a range of new boutique towers currently in the approval stage.
The newest addition set to enter Fortitude Valley's ever-changing skyline includes a proposed 14 storey office tower on 388 Brunswick Street.
Currently, in the approval phase, the commercial-led development will feature high-quality sub tropical gardens, a digital media wall and ground floor retail.
If you'd like to learn more about the unique opportunities emerging within the precinct, get in touch with the team at Aegis, their newly appointed leasing agents.
Architectural rendering of proposed 14 storey office tower on 388 Brunswick Street, Fortitude Valley, Source: Brisbane Development
Located to the northeast of Brisbane city, the Valley was historically home to Brisbane's largest department stores, dominated by McWhirters and Beirne's.
With the establishment of shopping centres in the suburbs, notably, the 75,000m² Chermside centre opened in 1957, many shops suddenly stood empty.
It would take until the 1980s and 1990s for Aussies to rediscover the allure of the Valley when nightlife and the music industry took over and transformed the Valley into much of what we see today.
If you're not convinced that Fortitude Valley is the place to be, continue exploring the top reasons why you should consider getting a commercial lease in the Valley!
Fortitude Valley - The Perfect Choice for Your Office Lease
Highly Convenient Location
Fortitude Valley lies less than 2 km northeast of the Brisbane central business district (CBD).
Running through the heart of the Valley is Wickham Street, which is decorated with a range of restaurants and retailers, including streetwear stores and outdoor adventure retailers.
The newly renovated Valley train station, Valley Metro, on Brunswick Street, is home to over 30 brand new retailers and sees 24,000+ commuters every day.
The station is about a ten-minute walk or short bus ride from most places in the neighbourhood.
A few hundred meters further to the North, James Street precinct impresses with a collection of high-end restaurants, boutique stores and the luxury hotel Calile.
Venture East and you encounter the lively King Street, a thriving urban neighbourhood that boasts art, culture, music and entertainment options.
Choice of Transportation
For your team's and clients' sake, a great office needs to be conveniently located. As for most inner-city workplaces, a choice of public transportation plays a significant role in keeping your people happy.
In Fortitude Valley, you'll be spoiled for said choice. Valley Metro railway station serves all suburban train lines, including the Brisbane Airport.
TransLink has also integrated a great public transport system with hundreds of buses departing from and coming through the Valley.
Less than 1km from the river's edge, the Valley easily connects to bike paths that take you right to the doorsteps of your home.
With such short distances to local attractions, restaurants and cafes, nobody would be surprised to hear that you prefer exploring the Valley on foot instead.
Great Value For Money
The Fortitude Valley has experienced a significant amount of new build product enter the market over the past ~10 years.
Naturally, this has resulted in Fortitude Valley having the highest A Grade price out of all the Brisbane fringe precincts.
The precinct also receives the most amount of enquiry from prospective users, so lower quality B & C Grade product also becomes a little more expensive when compared to other precincts.
Below we have created a table explaining and outlining the relationships between building grade (quality) and comparative gross rental range.
How does this stack with the rest of Brisbane's fringe precincts?
Despite the slightly higher price tag, the greater quality stock and the perks of all the amenities and public transport in the area, leasing an office space in Fortitude Valley definitely ticks all the boxes providing great value for money for prospective users.
An Abundance of Entertainment Options
Fortitude Valley is also a famous entertainment precinct. Home to The Fortitude Music Hall, Australia's biggest ballroom-style venue, and a selection of nightclubs and bars, the Valley attracts old and young.
Fortitude Valley laneways are one of the Valley's best-kept secrets and harbour local food haunts, retail stores and beauty salons.
Whatever your heart desires, be it a cheeky after-work beer or fine European dishes that'll impress your new client, the Valley has it all.
Brisbane's No. 1 Co-Working & Serviced Office Hub
Over the past few years, co-working and serviced office operators have flooded into the Valley, meeting the ever-growing demand for more flexible office solutions.
It's easy to understand why: In the wake of Covid-19, long-term office lease commitments have become a financial burden for more and more business owners.
On the other hand, lock-in contracts may stifle the growth of start-ups and entrepreneurs looking to expand rapidly.
As a result, we've seen many businesses pivot and refine their workplace strategies.
To make the return to the office easier, whilst supporting health and safety standards, co-working spaces offer flexible workspaces where you need them and when you need them.
With just under 30,000sqm of combined office space across Fortitude Valley, the following co-working and serviced office operators offer unmatched flexibility:
WeWork – 25 King Street
Spaces Jubilee Place – 470 St Pauls Terrace
The Precinct – TC Beirne, 315 Brunswick Street
Corporate House – 757 Ann Street
Victory Offices – 900 Ann Street
WOTSO – 76-84 Brunswick Street
Workspace 365 – 1024 Ann Street
If you are looking for flexible lease terms, affordable rental, and modern, contemporary office space – then why not lease space within one of the plethora of co-working groups located within the precinct?
Commercial Property For Lease in Fortitude Valley
HQ North Tower
540 Wickham Street, Fortitude Valley
Area: 800m2 - 2,887m2
At 550m2 to 2,887m2, HQ North Tower offers the largest A-grade office floors in the Valley.
With modern end of trip facilities, the 11-storey tower is surrounded by retail and residential developments. This commercial space allows for easy access to public transportation and the Inner City Bypass.
The abundance of ground floor food and beverage options and the proximity to James Street, Emporium, King Street and Valley Metro Train Station make the HQ North Tower a first-choice office space.
51 Alfred Street, Fortitude Valley
Area: 200m2 - 600m2
Located opposite the Valley train station with a secure car park and easy access to several retail and entertainment precincts, 51 Alfred Street is the most conveniently located A-grade office accommodation in the Valley.

A "Work, Live, Play" lifestyle opportunity unlike any other, 51 Alfred Street offers exceptional views of the CBD across multiple floors and smaller tenancies.
108 Wickham Street, Fortitude Valley
Area: 1,000sqm
A 6-storey building with a tenancy option of 1,000m2 from level 5, 108 Wickham Street offers expansive views of the CBD with great natural light.
This fully fitted tenancy option includes boardrooms, meeting rooms, open-plan spaces and offices with a newly upgraded common area and courtyard facilities with retail amenities and cafes.
If the superior end of trip facilities and a 5.5-star NABERS energy rating do not seal the deal, perhaps our flexible sub-lease and lease terms will!
About Aegis
Aegis Property Group is a leading office leasing specialist in the Brisbane Metro market, with over 12 years of experience in deal orientation and campaign management.
Aegis Property Group is Brisbane's leading commercial leasing specialist for office spaces in and around Fortitude Valley.
As leasing coordinators, we have leased over 160,000m2 of office space in just over 12 years.
Contact our knowledgeable team on 07 3195 9960 to inquire today.