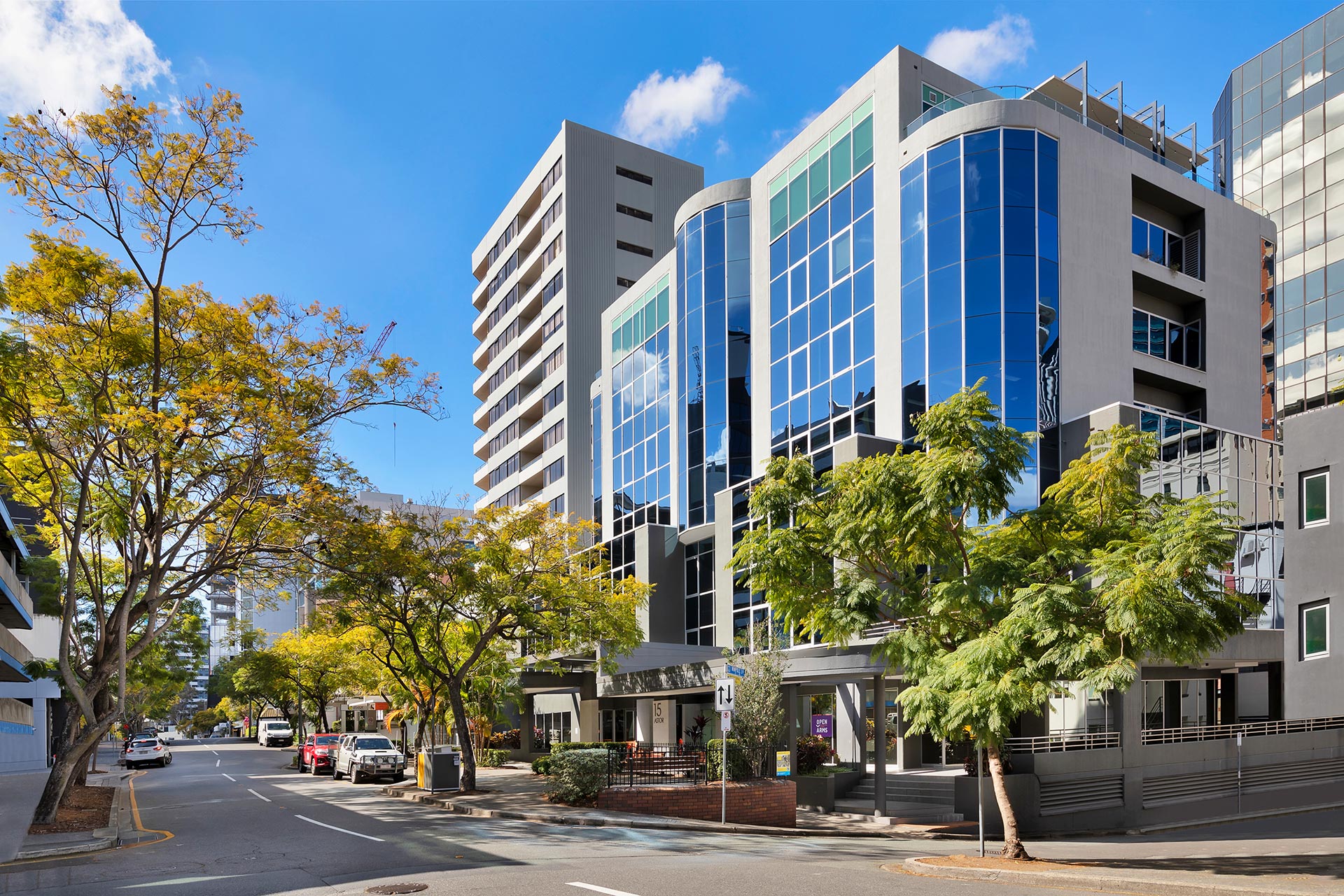 Spring Hill – King of the Start-Ups?
As the CBD's humble next-door neighbour, Spring Hill is surrounded by gorgeous parklands, heritage-listed sites, character office buildings and cosy cafes.
Despite typically flying under the radar, Spring Hill is experiencing a rapid resurgence and becoming one of the most popular precincts for smaller sized organisations in the Brisbane inner-city fringe.
The return of international students to the country has also meant the area has seen a resurgence of education style tenants and colleges after two years of dormancy.
Conveniently located next to the all-line Central Station, the suburb of Spring Hill offers its commercial occupants and businesses ease of access to the CBD's amenities at a fraction of the price.
The Evolution of Spring Hill
Spring Hill initially carved its name as the first fringe precinct home to several larger engineering-based groups who were either anchor tenants or larger occupiers of buildings. However, as newer buildings were developed, these groups were slowly lured to other precincts.
As vacancy increased, the brokerage end of the market started gaining more traction. Proactive owners began sub-dividing larger empty floor plates into smaller suites to meet demand. They also constructed high-quality fit-outs that could be recycled over several lease terms to make their product more attractive.
As smaller tenants typically sign short term leases, owners recognised that constructing these speculative fit-outs would entice tenants into a finished product and ideally minimise vacancy periods between terms.
So Why is Spring Hill so Popular?
While Spring Hill has been in the "shadow" of its neighbouring competitors such as

Fortitude Valley

and South Brisbane due to the age of the buildings and perceived lack of amenity, this is certainly not the case.
Spring Hill is home to a range of eatery options from cafes to wine bars and charming establishments, including leading the French restaurant La Cache a Vin, providing building occupants off-site destinations for informal meetings and after-hours gatherings.
The list of amenities then continues as you take a short stroll down to the CBD, where the retail, food, transport and medical options become endless.
Parking has become a significant drawcard with generous car parking ratios available across Spring Hill, mainly due to the amount of public car parking centres located in the area. Connectivity to inner and outer Brisbane is also easily achievable with direct links to several major roads, including the Normanby 5 Ways, Coronation Drive, Milton Rd, Pacific Motorway, and InnerCity Bypass.
The stigma associated with Spring Hill being an undesirable commercial location is changing rapidly. It has everything a commercial occupier could want: four public car parks, 16 cafes, four gyms and three childcare centres.
Aegis Property Group has tracked that the precinct has totalled 20 transactions <500sqm over the last 18 months, which conversely makes it the most active brokerage market in Brisbane. If anything, we believe these transaction numbers will increase with 41 more suites available in the market under 500sqm, totalling ~8,000sqm. That number equates to around 24% of the total vacancy available in Spring Hill.
Affordability
Looking for a great deal? Then look no further than Spring Hill.

With vacancy and incentives having a direct correlation, the heightened vacancy in the current market means that tenants can take advantage of the softer market conditions.
Tenants in Spring Hill are now typically able to secure tenancies with brand-new fit-outs along with an additional market incentive that could be applied as a further rental reduction.
With better financials on offer coupled with the great location and amenities, Spring Hill is a compelling location for any small business looking to sign a new lease.
Commercial Properties for Lease in Spring Hill
490 Upper Edward Street
Area: 80m

2

- 230m

2
Within the hub of Spring Hill, and only a five-minute walk to the CBD, the elevated land parcel of 490 Upper Edward Street offers panoramic views from almost every tenancy.
With new End of Trip facilities and refurbished lobby and lifts, this building provides brand new, fully fitted 'Plug & Play' tenancies from 80sqm. Several alternate configurations and cosmetic finishes are available, appealing to both creative and corporate style businesses.
490 Upper Edward Street presents the opportunity for new businesses or those looking to transition away from Serviced Office style accommodation while also offering flexible lease terms.
Spring Hill Marketplace is only a short walk away, and there are several cafes and eateries along Astor Terrace. Central Station is also only two blocks away.
With tenancies available from only $500/week, 490 Upper Edward Street presents a brilliant opportunity for all smaller scale and up & coming businesses looking for flexibility & simplicity.
15 Astor Terrace
Area: 130m

2

– 1250m

2
With all vacancies featuring newly constructed fit-outs and major building refurbishments having recently reached completion, 15 Astor Terrace is widely recognised as Spring Hill's most modern offering.
The property is nestled within the leafy outlook of Astor Terrace, right on the doorstep of the CBD and within walking distance to Central Station. Astor Terrace offers four cafés within walking distance and unrivalled parking opportunities due to the numerous public car parking centres. Tenancies from 130 – 1,250sqm are available with brand new fit-outs featuring unrivalled finishes in the Spring Hill market. The vacancies benefit from floor to ceiling glass with a direct outlook onto the Jacaranda littered Astor Terrace.
Refurbishment works included new End of Trip facilities, building foyer, lifts, air conditioning systems and a brand-new coffee pod operating at the building's entrance – revamped and ready for its current and future occupants.
87 Wickham Street
Area: 50m2 – 200m2
With a striking exterior that could be plucked from a cityscape skyline of New York, this refurbished building offers several brand-new, fitted options for tenants. It is conveniently located directly across from Central Station.
Perfect for smaller businesses up to 30 staff, tenancy options include a boutique, New York inspired fit-out of 200sqm, which is set to reach completion in late March 2022.
With competitive rental rates, flexible terms and 'Plug & Play' tenancies ready for immediate occupancy, this building would be ideally suited for growing startups looking to graduate into an office space.
Located on the border of Spring Hill and the CBD, businesses will benefit from the CBD location and amenity but at competitive fringe prices.